Golden Rule Christian Preschool/Daycare                                 (256) 878-5365
Lisa Thomas, Director – Cell (256) 298-0102
Hours: 6:30am-5:30pm, Monday through Friday
Children from 6 weeks old to kindergarten as well as an Extended Day and Summer program for Kindergarten – 4th grade
Click this link for our Parent & Student Handbook
Click this link for Registration
Click this link for the Affidavit Form
Click this link for a Childcare Transportation Form
Click this link for Parent Confirmation of Child Wellness & Safety Guidelines
Click this link for Application for Employment
Return forms to Lisa Thomas at [email protected]
Click here to add your child to our Waiting List – We are currently full and have no open positions for the 2023-2024 school year. 
Pay Tuition/Registration with Cash, Check, Square or Venmo (Golden Rule Christian Preschool@Lisa-Thomas-557)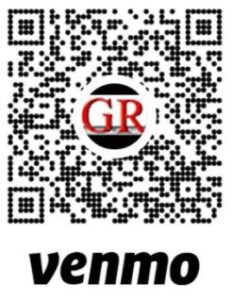 Golden Rule provides a safe and happy environment where children can learn about God's word in a Christian environment in which the children may grow physically, socially, mentally and spiritually. It is our goal that each child achieves readiness for the public school. Our pre-school utilizes the Abeka Book curriculum as well as ABC Jesus Loves You curriculum. It is a daily program that includes play time, story time, table time, snack, lunch and daily Bible lessons.
COsts
Effective August 1, 2023                                                                                                 Any account with a balance due at the end of each month will be assessed a fee of $15
Infants, Crawlers

Registration Fee: $60   

Monthly Cost : $495

Transition A

Registration Fee: $60

Monthly Cost : $460

Transition B

Registration Fee: $60 

Monthly Cost : $460

2yrs

Registration Fee: $60 

Supply Fee: $35

Monthly Cost : $450

3yrs, 4yrs & PreK 5yrs

Registration Fee: $60

Book Fee: $35

Monthly Cost : $430

Kindergarten-5th Grade Summer

Registration Fee: $60

Monthly Cost : $400

Kindergarten-5th Grade Extended Day

Registration Fee: $60

Monthly Cost : $170
Golden Rule Daycare
Our daycare program offers parents a loving and safe daycare option for their infants and toddlers. Our qualified and caring staff strives to create a calm environment for all children. Our facilities offer our daycare program spacious indoor and outdoor areas.
Golden Rule Pre-School
Our pre-school program provides a structured and loving child care atmosphere for children 2 – 5 years old. In addition to preschool in the morning, children may choose from center areas within the classroom to learn and play as well as utilizing our large Family Life Center and playground areas throughout the day. In addition, all classes experience Chapel and Christian music in our Worship Center on a weekly basis.
Golden Rule Extended Day
Our extended day program provides care beyond the regular school day for students in Kindergarten through 4th grade. With organized activities and supervised free time, the extended day program is designed to enrich intellectual, spiritual, social and physical development. Children are supervised and offered help with homework with a snack provided as well as computer time and outdoor play. We will also pick up children at Big Spring Lake Kindergarten &AES/APS in Albertville.
Golden Rule Summer Program
We offer a summer program for students in Kindergarten through the 4th grade. We have organized activities and supervised day trips once per week including: movies, swimming, kidz time, petting zoo, skating, etc. We provide breakfast and one snack and ask that you provide lunch and one snack. Limited spots are available.
Train up a child in the way he should go; and when he is old, he will not depart from it.  -Proverbs 22:6 KJV
SaveSave
SaveSave